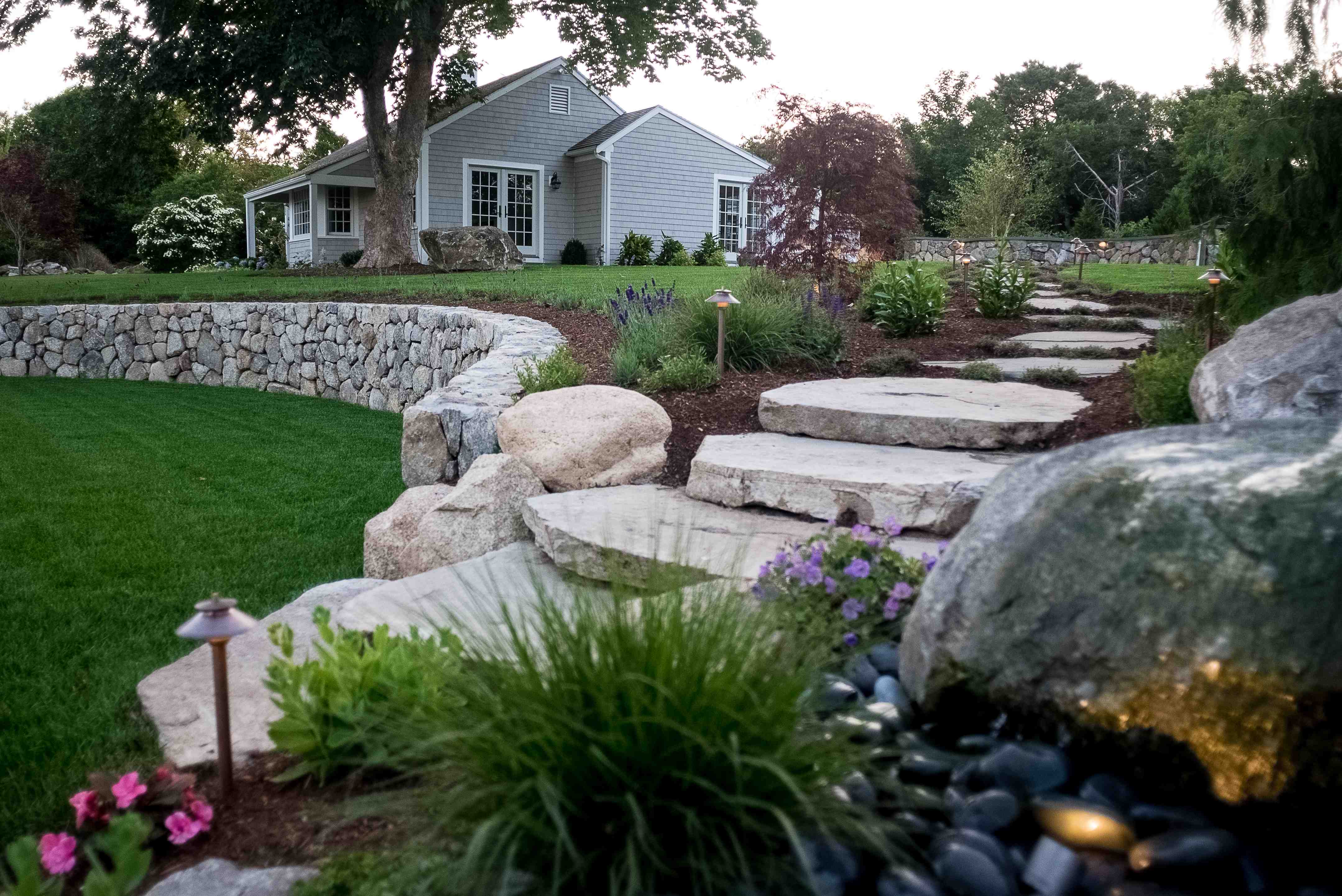 Are you ready for a landscape makeover? It's amazing what an experienced landscape designer can do to turn a neglected area of your yard into a magnificent multi-use space. Good landscaping extends your living space and adds value to your home, whether it's a place to entertain, relax, or just appreciate the vista. We've got a start-to-finish planning process that will take a landscape of any size from boring to beautiful, and keep it that way for years to come.

The first step is to determine your budget range. A beautiful landscape design can be accomplished on a wide range of budgets, and a good landscape and gardening service will be happy to work with you to put together a unique plan for your specific budget. Talk to a landscape designer to get ideas on what can be done. They are idea people who can bring fresh ideas and possibilities for planting, patios, and more. Part of that process is scoping out your backyard to discover its special features and challenges – here at John's Landscape Service, for example, John Tighe, owner of John's Landscape Service walks around your property with you and listens to learn what you want from your outdoor living space!

You should talk about different landscape styles, from formal to relaxed, and go over what kind of a look you want. Is your style more modern or are you drawn more toward hardscape projects that have irregularity to the pattern and shape? Do you want a manicured lawn, or a wild-looking cottage garden? A good landscape design service will have plenty of examples to show you what they can do. Point out elements you like and dislike so your landscaper will fully understand your preferences. After all, it's your backyard.

After that, you'll meet with a senior landscape designer to develop a design proposal. He or she will create a visual layout of the space using computer-animated design software. Once you're happy with the proposal, work can begin on your project. Communication doesn't stop there, though! Conversations, meetings, and check-ins should keep happening throughout the process, so you can feel confident that everything is going well. Backyard makeovers can take anywhere from a day or two to a few months for multiple hardscape projects including a natural stone wall or fire pit.

After your landscape designer and their team finish your beautiful backyard makeover, it's not just up to you to keep it that way. Landscape and gardening services will offer a variety of maintenance options, from weekly lawn services to annual plantings and spring and fall cleanups. It can be totally effortless to have a beautiful backyard cared for year-round.

With an experienced designer and an expert team working with you, getting a beautiful backyard is easier than ever. Make this the year you choose to fully enjoy your outdoor living space! The experts at John's Landscape Service are happy to help you – call today for a consultation.

If you could magically change one thing in your backyard, what would it be? Please leave us a comment below and let us know.